Queen of the Mermaids
May 5, 2016
Jackie (BJackaBullFrog....) Remembers
So I had to bust out my VCR and re-watch Little Mermaid the other night. LOL. We did it my senior year and I was Queen of the Mermaids. I was excited about graduating but really sad about leaving my dance family. My strongest memory from the ballet was a moment at the end when the Little Mermaid is being lifted by the daughters of the air (I think that's what they were called) and there's a beautiful moment when she and the Queen of the Mermaids just simply reach for each other... even though they know they will now be apart.
It was quite emotional for me, as the role of the Little Mermaid was played by Abby Plank (Carter) and we had grown quite close that year. It was almost as if in that moment of reaching for each other, it suddenly hit that I was really leaving... I remember having tears in my eyes as they took Abby away out of that lift. Luckily, I exited stage right after that!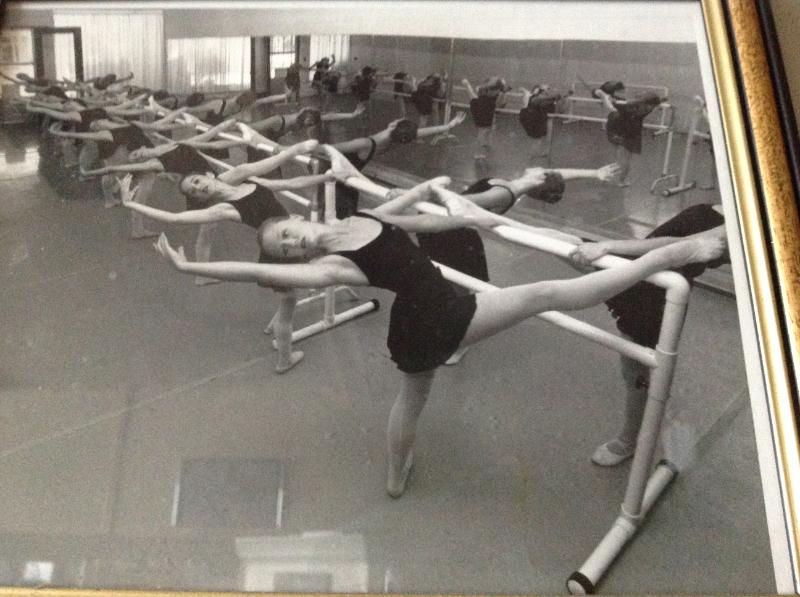 Note from the "old" director: This beautiful photo by John Maurer shows Abby 2nd in line behind Jackie. This is the one hanging on our wall.
34th Annual Spring Dance Concert
May 20 & 21 at 7:30pm
Hugo Young Theatre (Ashland University)
Featuring: The Little Mermaid

Purchase Reserved Seat Tickets at:
AU BOX OFFICE
Weekdays Noon–6pm
419.289.5125
www.ASHLAND.EDU/TICKETS
Dance Memories Archive
Related Topics
« Back to Dance Memories