What You Should Expect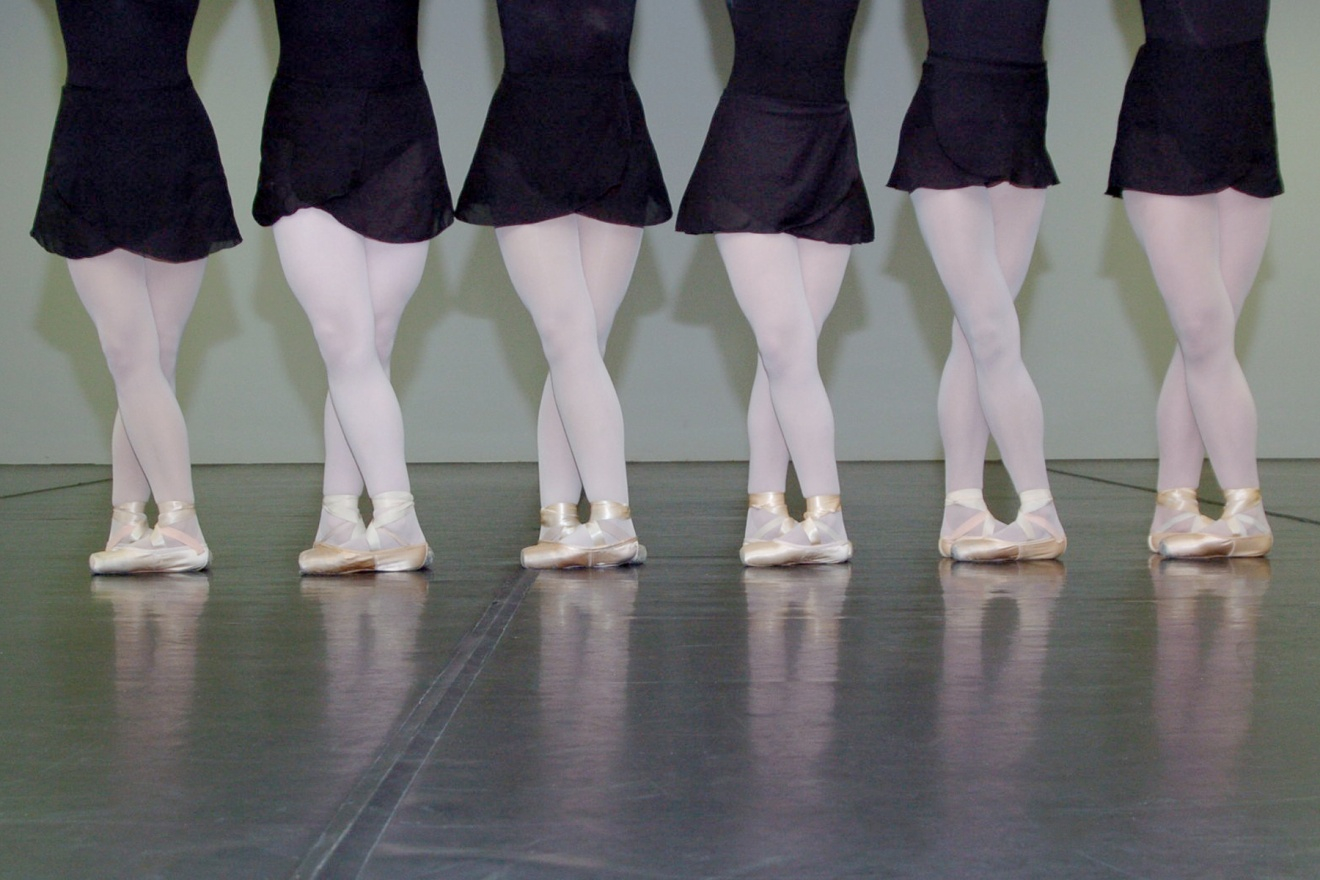 You Should Expect … that classes will be taught by highly qualified faculty members.
Visit our who's who page to meet our faculty and read professional biographies.
You Should Expect … a friendly atmosphere with helpful teachers and friendly staff.
You will feel welcome at Ashland Regional Ballet from your first step in the door.
You Should Expect … teachers who consistently deliver a professional and well-organized atmosphere for classes and rehearsals. Dancers are not only learning steps ... They are training their muscles and minds. This means repetition, repetition, repetition! Of course, students should arrive on time, maintain good attendance, and be prepared to get the most out of their classes, and you should expect the same consistency from their teachers! Ashland Regional Ballet delivers that promise.
You Should Expect … fun! Our teachers love to dance and love sharing their dance experiences with their students. There is a special joy in learning to do something well, and dance is what we do well!
You Should Expect … a curriculum which not only understands the technical needs of the emerging dancer, but also the educational and emotional needs of the child. Integrating true, proper dance technique without stifling a child's innate nature to move is a challenge for all dance educators. The Ashland Regional Ballet syllabus was developed by Hellie Schussler in the founding years of the school. You can see the results of this dynamic methodology in the quality of Ashland Regional Ballet dancers and in the joy of their movement - on stage and in class.
You Should Expect … good communication. It is important for dance families to be well informed. Communication is a two way street and we strive to keep the lines of communication open. Our student body is informed of school happenings through e-mail communications and printed announcements. See more detailed information regarding communication under Getting Started - A Guide For Parents.
You Should Expect ... a professionally equipped studio. Ashland Regional Ballet has 3 ballet studios with state of the art Marley floors, and 1 tap studio with wooden floor. The "big" studio, referred to as the Opus Rehearsal Hall, also doubles as an informal theatre space with capabilities of seating 100 audience members.
You Should Expect … to be permitted to observe classes. We have ample space for parents to wait while their child is in class. In fact some of our parents tell us that the most restful time of their day. Parents often enjoy reading and listening to the class-room music as they await their child. Some even enjoy a short nap!
Parents, grandparents, and guardians are welcome to observe classes at Ashland Regional Ballet providing they follow a few simple rules.
Enjoy the class quietly.
If you have youngsters please be considerate of noise which may cause distractions to the class. Younger non-dancing children may be unintentionally disruptive.
If observation space is limited please take turns.
Please resist the temptation to correct your child from the sidelines.
Note: The teacher must have each student's full attention. If your child has trouble concentrating on the lesson while family members are in attendance, your observation may need to be limited until the child develops better concentration.
You Should Expect … that your child will actually learn to dance! It is a fact of life that individuals are endowed with different talents and aptitudes, and some dancers learn faster than others. Dance is a complex art form, and it is often difficult to predict which student will become a great dancer. However, ALL students should be expected to learn it right, right from the start, because ...
… If It's Worth Doing It's Worth Doing Right!
It takes a unique combination of natural talent, self-discipline, and artistic temperament, mixed with strong physical attributes to produce a dancer with viable professional abilities. Few of the students who undertake dance training will become professional dancers or choreographers. And few parents will have that aspiration for their child.
But that is no reason to minimize the importance of the study. After all Dance Education is just that – EDUCATION - and should be thought of as any other form of learning.
In fact . . . Many children learn to play sports without intending to become professional athletes, but you still expect good coaching. They study music without the expectation of a professional career, yet you expect them to learn the basics of music theory. If your child does not wish to become a Scientist you still insist on an accurate education in this and all other academic subjects.
You should insist on no less for your child's study of dance!